The Top 5 Reasons to Add a Sunroom Extension to Your GTA Home
Last updated on
August 18, 2023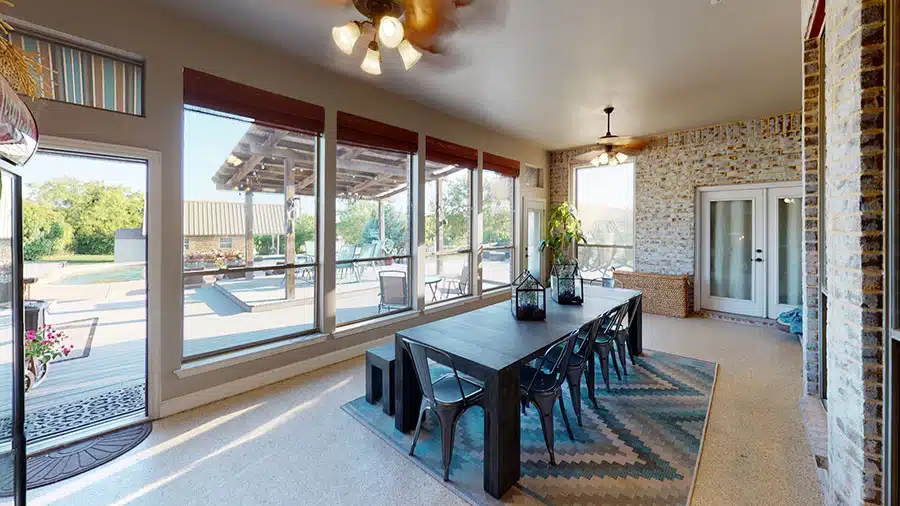 With the population in Toronto and the GTA continually growing, the nationwide housing shortage far from being resolved, and buyer and seller hesitancy to enter a real estate market at the mercy of rising inflation and interest rates, home extensions have gained popularity as viable, cost-efficient alternatives to upgrading to a larger home.
And when it comes to expanding your home's livable area, sunroom extensions provide a practical solution that answers the need for more room in your home, while allowing you to enjoy a versatile space that sparks joy and can be adapted to fit your current lifestyle needs and future changes.
Increased, Versatile Living Space in a Sunroom
A sunroom extension can serve as a cozy relaxation area to unwind with a book and a cup of tea while feeling the sun on your face and easily transition into a unique party venue with amazing views when hosting family and friends – even in the dead of winter.
Sunrooms also make great home offices and gyms, or a playroom for the kids. And green-thumb gardeners can use sunrooms in Toronto to cultivate an indoor garden filled with plants that thrive in the greenhouse-like environment.
With its open and airy design that floods it with sunlight, a sunroom creates an inviting ambiance that draws people in.
Sunrooms Get More Bang for Your Home-Expansion Buck
Building a sunroom is generally more cost-effective than other projects designed to increase a home's space and functionality.
Adding a sunroom extension involves fewer materials, labour, and permits compared to a full-scale, traditional room addition or expanding your home's existing structure.
For instance, the costs of a conventional room addition will include foundation work, framing, roofing, electrical wiring, plumbing, insulation, drywall, flooring, and other finishes.
By contrast, sunrooms are pre-engineered or prefabricated, making the installation process more streamlined and less labour-intensive. In fact, an avid DIYer is capable of completing a sunroom installation.
And perhaps just as importantly, the timeline for completing a sunroom is generally much shorter than that of traditional room additions. Sunrooms can often be completed within a few weeks – especially when you work with leaders in solarium design, whereas major renovations may take several months to finish. The shorter construction time not only saves money on labour costs but also allows you to start enjoying your additional space sooner.
Natural Light and Health Benefits
Exposure to natural light is widely known to have a positive impact on mood and mental well-being. Studies have shown that sunlight triggers the release of serotonin in the brain, the hormone responsible for boosting mood, promoting a sense of happiness, increased feelings of relaxation and contentment, and reducing stress.
Natural light is also essential for regulating the body's internal clock, known as the circadian rhythm. A well-balanced circadian rhythm ensures better sleep patterns and improved overall sleep quality. The more natural light you take in, the more likely you are to experience restful nights and wake up feeling refreshed.
Finally, sunlight is a natural source of vitamin D, an essential nutrient for bone health and immune system support. So, in a nutshell, spending time in a sunroom can contribute to better overall health by addressing these three key components of mental and physical health.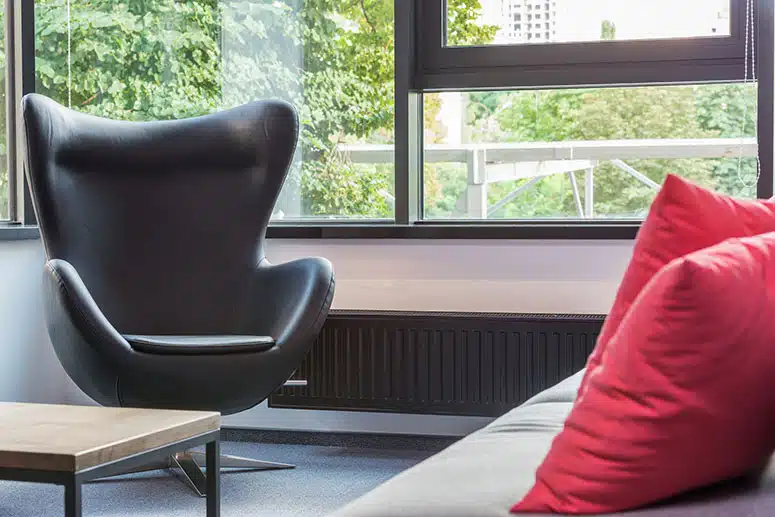 Sunrooms Make the Outdoors a Part of Your Home
One of the best features of a sunroom extension is its ability to blend the style, feel, and indoor comfort of your home with the beauty of the outdoors while keeping you protected from winter's freezing cold and summer's biting insects.
A sunroom can offer panoramic views of your surrounding landscape, allowing you to stay connected with nature year-round – even if your view is of your backyard and/or neighbourhood, you can still reap the rewards.
It's challenging, and often inconvenient, to find a place to escape the rat-race mentality – especially in the GTA, where inclement weather severely limits opportunities to visit a park or simply sit in a Muskoka chair in your backyard.
Whether it's watching the snow fall, spring's blooming flowers, the vibrant colours of autumn leaves, or enjoying the gentle touch of a summer breeze, a sunroom offers an immersive experience in all seasons.
Much like sunlight, reconnecting with nature has proven mental health benefits. Spending time in natural surroundings reduces stress, anxiety, and mental fatigue. Combining an outdoor view with the natural light a sunroom provides makes it an ideal space to take a much-needed deep breath.
A Worthwhile Investment
Along with the immediate benefits a sunroom extension brings to your quality of life, it may also serve as a valuable investment in your property. While the primary goal of buiding a sunroom extension should be to accommodate your family's needs and enhance the enjoyment factor of your home, you may also reap the benefits of a sunroom when you choose to list your home for sale on the market.
A well-designed sunroom supplied by one of Toronto's leading home renovation services can significantly impact your home's curb appeal and make it stand out in a competitive real estate market. An abundance of natural light is high on most home buyers' wish lists, and the increase in livable square footage usually means an increase in property value, giving your home the potential to net a higher resale value and sell faster.